Since 1993 Marek Tesluk`s workshop has been making musical instruments: Pan-flutes, Panpipes, recorders and different wooden flutes, which have a very long history and on the basis of which modern instruments were developed. In our work we try to preserve the original, often 'raw' sounds of those instruments and at the same time we use modern knowledge to improve their design, measure and finishing. Most of our instruments are made from resonant types of wood which have been impregnated with natural substances so that there is no risk that they may be damaged through exposure to moisture. The electronic tuning and wide selection of ranges and keys of those instruments means that they can be used by professional musicians.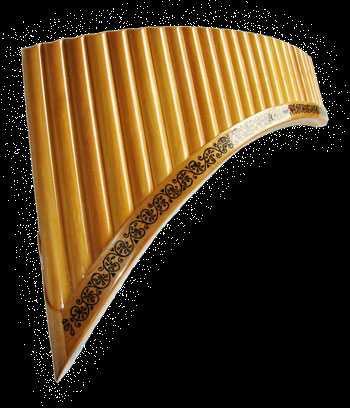 Nowadays a trend can be observed to combine ethnic, classical and modern instruments by which the world of music is becoming richer and more diversified. We hope that our instruments will enable you to explore new possibilities in the area of musical expression.
Some of our instruments can be purchased from music shops whose list can be find on the dealers page. They can be also purchased online from our web sites. You can make purchases directly from our workshop in Bielsko-Biała, Poland, and use this opportunity to take a breath of fresh mountain air.